detailed quote
To get a
FREE
detailed quote of your move click the button below and fill out our online Contents of House form.
detailed quote

CALL US TODAY!
0800 246 5622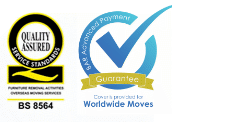 REMOVALS TO GERMANY - GUIDE TO DRIVING IN GERMANY
Specialising in Domestic, Commercial and Corporate removals as well as the bespoke transportation of specialist items, Hamiltons Removals offer a regular removals to Germany service, as well as removals back to the UK.
We offer three different types of removals to Germany, which include a dedicated service, with sole use of a vehicle, a special service where the client specifies collection and delivery dates and a part load or groupage service, where several loads are grouped together and share the same vehicle.
We have tailored each of these services to cater for the varying sizes of relocation project and can service your removal needs, regardless of scale. Whether you are moving to Germany for personal reasons or whether you are relocating your head offices, we can assist with all of your moving requirements.
Removals to Germany - Click here to read more about our removals to Germany service.
Moving to Germany will involve getting to know how things work here, such as transport systems, schools and healthcare. This guide to driving in Germany will assist you in preparing for your move. Every effort has been made to secure up to date information and it is believed to be correct at the time of writing - however we recommend you check with our European removals department prior to your departure.

Driving in Germany - Introduction
When moving to Germany, your removals company will usually transport the majority of your furniture and household belongings. The transport of you and your family is something that you will need to organise yourself. The method of transport will depend largely on which of the 16 states you are relocating to and whether or not you plan to drive to your chosen destination.
Many people opt to drive down to their new home, taking their English registered vehicles with them. This is not surprising since Germany has a well-designed and well-maintained road network and is world famous for its extensive highway "Autobahn" network. "Autobahnen" are multi-laned, national highways that interconnect several states ("Bundesländer").
Another road category is the so-called Bundesstraßen (national motorways). These roadways have a yellow-orange background with black lettering. They are indicated with "B" followed by its number. Bundesstraßen are dotted with occasional traffic lights and intersections.
Roads connecting two local towns are called "Landstraßen". Aside from these there is also a local road network. These roads are not identified with a number.
For insurance purposes, every car, motorbike and other motorised vehicle must have a minimum of third party insurance "Haftpflichtversicherung". As with English insurance companies, rates depend on the type of car and place of residence as each region is calculated on its accident risk. For stays exceeding one year, your car must be re-registered in Germany and take on a German registration number.
Driving in Germany - regulations
As with most of Europe, you must carry a high visibility jacket and a warning triangle at all times. The high visibility jacket must be worn if you leave the vehicle on the carriageway of a motorway or highway at any time of the day or night. The warning triangle must be positioned in front of the car to alert passing traffic of your presence. We would advise that you carry a second one, for the rear of the vehicle.
Headlamp beams must be adjusted for driving on the right hand side of the road.
You are advised to carry a first aid kit, a fire extinguisher and replacement bulbs for your car.
All UK vehicles must display either a GB sticker or carry the new style number plates featuring the GB emblem.
Children under 12 years of age or 1.5metres in height are not permitted to travel in the front seat of the car.
The alcohol limit in Germany is 0.25mg/l and random breath tests are carried out frequently.
Mobile phones may not be used while driving.
Radar detectors are strictly forbidden.
You must carry your driving license, vehicle registration document (V5) and insurance documents with you at all times when driving in Germany. A Green Card, whilst not essential, is recommended.
Your UK insurance may only cover you for third party, fire and theft whilst driving in Germany. It is therefore important to check the level of cover with your insurance company prior to departure. Similarly your UK breakdown cover may not cover your journey, unless a supplement is paid.
Driving on the right side of the road
It can take a little time to adjust to driving on the right side of the road. For about £5 you can buy a window sticker for the inside of your windscreen. This is invaluable for referring to during the first few hours, and will remind you of the correct way to proceed at roundabouts and junctions. You'll be amazed how often you refer to this, as much for re-assurance, as anything else.
Using your Sat Nav or GPS system in France
It is essential to update your maps before leaving the UK, to ensure you have up to date route information.
Speed Limits
The speed limit on some roads will vary in Germany, depending on the weather conditions. Speeding in Germany can incur a heavy, on-the-spot fine and any driver caught exceeding the speed limit by more than 25mph can lose their license there and then. Current speed limits are as follows:
50km/h in built up areas (31mph)
100 km/h (62mph) on roads outside of built up areas
130 km/h (80 mph) on motorways
The MINIMUM speed on motorways is 60km/h (37mph)
Some roads give a recommended speed rather than a speed limit
Fuel
Diesel in German is "Diesel"
Unleaded fuel is "Super Bleifrei"

Toll Roads
Moving to Germany
- contact us now for more information or
click here
for a free removals quote.
Removals to Germany
|
Germany Relocation Guide
|
Driving in Germany
|
Moving to Germany
|
Importing Vehicles to Germany
|
Moving to Berlin
|
Moving to Munich
|
Moving to Hamburg