detailed quote
To get a
FREE
detailed quote of your move click the button below and fill out our online Contents of House form.
detailed quote

CALL US TODAY!
0800 246 5622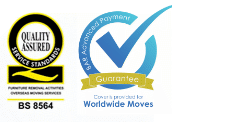 REMOVALS TO GERMANY | MOVING TO HAMBURG | EUROPEAN HOUSE MOVES
Hamiltons European Removals Department can assist and advise on all aspects of removals to Germany. Whether you are moving to Hamburg, Munich, Berlin or any other town in Germany, we provide domestic, commercial and specialist removals and can also assist you with the transportation of cars and other vehicles.

Removals to Germany - click here for detailed information on our removals to Germany service.

Our removals to Germany service includes all the German cities including Berlin, Bonn, Bremen, Cologne, Danube, Dresden, Dusseldorf, Elbe, Ems, Erfurt, Frankfurt, Fussen, Hamburg, Hannover, Havel, Heidelberg, Isar, Kiel, Leipzig, Magdeburg, Mannheim, Munich, Nurnberg, Rhine, Rostock, Saale, Schwerinn, Spree, Stuttgart, Ulm, Weser, Wiesbaden.
If you are moving to Hamburg you will no doubt be eager to find out more about what you can expect from your new home, so here is a short introduction to the many sights and amenities that await you.

About Hamburg
One of the first things you'll notice when moving to Hamburg for the first time, especially if you are used to travelling to the larger European cities, is its distinct lack of skyscrapers. There are one or two dotted about but the tallest buildings tend to be churches, which punctuate the skyline at regular intervals. One of these, St Michealis, has a distinctive copper covered spire and is featured on the 2 Euro coin.

The vibrant and quite beautiful city of Hamburg is home to some 1.8 million people. It is known as Germany's capital city of sport and bridges; so called because more sport of varying kinds is played and hosted here, than in any other city in Germany. Also with its many waterways, one of which is the river Elbe, there are more bridges in Hamburg, than in any other city in the world.

A major transport and communication centre, Hamburg is serviced by four autobahns, and public transport within the city works well. Few trains actually come into the city centre, but gaps in the train service are adequately filled, by an efficient bus service.

One of the best ways to learn more about your new city is to take a guided tour. These interesting excursions will walk and talk you through some of the most historic beautiful and lively quarters in town. The tours are regular and run from the beginning of April to the end of October. Alternatively you could tour the city by boat; the many waterways in Hamburg make it possible to explore Hamburg by water.

With so much to see and do in this most vibrant and cosmopolitan city, you will not be left wanting in terms of interest and excitement. Within Hamburg's city limits there are over forty theatres, sixty museums and more than a hundred music venues catering to the inhabitants' obsession with culture, music and the performing arts.

Moving to Hamburg - Hamiltons specialise in removals to Hamburg and most other European destinations. Please contact us now to discuss your move.
Removals to Germany | Germany Relocation Guide | Driving in Germany | Moving to Germany | Importing Vehicles to Germany | Moving to Berlin | Moving to Munich | Moving to Hamburg