detailed quote
To get a
FREE
detailed quote of your move click the button below and fill out our online Contents of House form.
detailed quote

CALL US TODAY!
0800 246 5622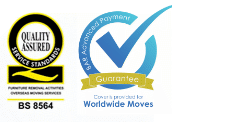 International Removals to America | Removals to Washington USA
For international removals to America, including Washington DC, contact Hamiltons Removals.  Our international removals department provides competitively priced, quality removals to all parts of America for individuals or businesses. We offer removals to USA from the UK, removals back to the UK and between the USA and most other European and international countries.
International Removals to America - Washington DC
We undertake international removals to America's capital and 24th largest city, Washington DC. Choose from a range of packing, shipping, storage and insurance options to suit your needs. We aim to make your international removals to America as easy as possible, at a competitive price.
International Removals to America - click here to read about our removals to USA service or click here for a detailed quote.
Removals to USA - Cities and States
We ship to all USA towns and cities including, Austin, Buffalo, Chicago, Denver, Evansville, Fort Worth, Gresham, Honolulu, Irving, Jackson, Kansas City, Lexington, Milwaukee, New Orleans, Orlando, Provo, Rochester, Salt Lake City, Tallahassee, Vallejo and Wilmington, as well as Washington DC. Wherever you are relocating to in the US, check our prices for international removals to America.
We ship to and from all American states including: Arizona, Colorado, Delaware, Florida, Georgia, Hawaii , Idaho, Kansas, Louisiana, Maryland, Nevada, Ohio, Pennsylvania, Rhode Island, South Carolina, Texas, Utah, Virginia and Washington State.
Removals to USA - click here for a free online quote
Hamiltons Removals are  BS EN ISO 9001:2000 registered and a member of the trade association BAR (British Association of Removers) and the Road Haulage Association
About Washington DC
Referred to by the locals simply as "DC", Washington is the capital of the United States. The "DC" is short for District of Columbia, and refers to the fact that this city was built on land that used to be part of Virginia and Maryland and formed part of the territory of Columbia.
The facilities and amenities on offer here are second to none as the area offers a wonderful combination of country and city life. Unlike many other large American cities, you won't see too many skyscrapers in Washington. The majority of the buildings here are low rise, not for any geological reason, but simply because, rather than go up, developers had the room to go out. The result is a city akin to some of those in Holland, clean and uncluttered, open and in no way oppressive.
Washington DC is kept clean, of course, because for most of the time, for one reason or another, pictures of its streets and buildings appear on our TV screens and in our newspapers. It is, after all, the home of the White House and the American Government. Other impressive buildings within its bounds, and some with an even more impressive pedigree are the 17th Century mansion on the Mount Vernon Estate, the 18th Century Old Stone House on M Street, the Treasury Building on Pennsylvania Avenue and Dunbarton house on Q Street. (In Washington DC, most of the alphabet has been used to name its streets.)
Removals to USA - click here for a free online quote
Other iconic and interesting buildings to look out for are The Smithsonian National Museum of Natural History on Constitution Avenue, The National Air & Space Museum between Jefferson Drive and Independence Avenue, The National Museum of American History on National Mall and The National Zoological Park on Connecticut Avenue which is home to some 2000 different animals including cheetahs, gorillas, Asian elephants, giant pandas, lions, tigers, leopards, sloths, orangutans and many smaller mammals such as mole-rats and ferret. The water parks feature seals, octopuses and flamingos amongst a host of other aquatic delights.
As you might expect for such an important city, Washington DC is not short of memorials either. Look out for the Lincoln Memorial in West Potomac Park, The World War II Memorial off 17th St, which honours the 16 million people who served in the United States Armed Forces, The Vietnam Veterans Memorial, The Korean Memorial and the FDR Memorial.
International Removals to America - click here for a detailed quote
The Capital is also home to a number of professional teams: the Redskins who play Washington's American Football, the Wizards who play men's Basketball and The Mystics who play the women's game. There are more than 40 performing arts and theatre venues around the state and more than 50 private tour companies offering regularly scheduled tours.
Another real joy of living in Washington is its restaurants. There are more than a hundred restaurants located in the downtown area alone and that does not include fast food outlets, delis or takeaways. You can more than double that figure if you count those as well. You will absolutely love living in Washington DC, much of its open space is given over to parkland and there are plenty of walks and gardens to explore. Residents here enjoy long and sometimes quite humid summers, with temperatures reaching the high eighties, and the winters are noticeably shorter than in other parts of America.
Removals to Washington USA - click here for full information on our international removals service, or click here for a free quote.
Removals to USA | Moving to America Relocation Guide | Shipping to America Customs Information| Removals to Los Angeles | Removals to Chicago | Removals to New York | Removals to San Francisco | Removals to Washington | Removals to Houston