detailed quote
To get a
FREE
detailed quote of your move click the button below and fill out our online Contents of House form.
detailed quote

CALL US TODAY!
0800 246 5622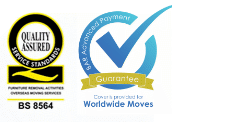 Removals to Australia: Customs Information
Removals to Australia . International Removals . Moving House Overseas
International removals to Australia and other overseas destinations are more complicated than moving house within the UK due to the Customs & Excise regulations that apply when shipping to Australia. Australian Customs rules can be especially strict, especially on the subject of organic goods, so it is vital to understand what is required and to clean or dispose of any belongings which cannot be taken with you well in advance of arranging removals to Australia.
Removals to Australia – Click here for a free detailed quote of your move, or contact us to discuss your requirements.
Below is a guide to current Australian Customs & Excise regulations that need to be adhered to as part of your removals to Australia. Please note that information is correct at time of publishing but may change at any time. Hamiltons Australian removals department will guide you through all relevant Customs & Excise regulations prior to your overseas move.
When your container or part load arrives, you either need to be in the country yourself or nominate a third party to clear your effects. So you need to coordinate the date of shipping to Australia with your own travel. If someone does this on your behalf you may incur additional charges and you must arrive in Australia within six months of shipment arriving.
You will not be charged duty on goods providing that they have been owned and used abroad for at least twelve months prior to them being transported to Australia.
Any new items that have been bought within twelve months of importation must be declared to Australian customs. Duty and goods & services tax will be charged on new items.
Household and personal effects are subject to physical examination by the Australian Quarantine Inspection Service (AQIS). It is strongly advised that all items that have come into contact with soil and vegetation – e.g. bikes, garden furniture and equipment, golf clubs etc are thoroughly cleaned prior to packing to minimise extra cleaning costs. (Sorting through all your possessions that might require cleaning can take significant thought and time, so it pays to get started on this well before your removals to Australia.)
Fridges and freezers containing CFC refrigerants will be allowed entry when imported as part of a household move by a first time immigrant or a returning Australian who originally purchased the item in Australia.
You are allowed to import alcohol. This will be subject to customs duty and goods & service tax.
To clear your goods through customs we will require the following:

A completed Australian customs form (B534)
Photocopy of passport, photo page
Copy of visa
Inventory list (this will be completed by our removal crew)
Restrictions
Please do not pack any food items within the shipment
Do not include untreated wooden items, skins or feathers
Furs and tusks from endangered species are all prohibited
Prior authorisation required
You must obtain prior import approval for all motor vehicles including cars, motorbikes, motorised caravans, sit-on lawn-mowers and quad bikes). All motor vehicles are subject to duty and Goods & Services tax which is calculated on the value and age of the vehicle.
Boats, non-motorised caravans and trailers can be imported duty and GST free, however a vehicle import approval must still be sought prior to entry.
Once imported, changes to the vehicle may be required to make it compliant with Australian safety standards.
Any vehicle that is shipped without prior approval from the Australian authorities is liable for re-export or destruction and a possible fine.
All motor vehicles must have their chassis and wheels steam cleaned prior to shipping to Australia. Vehicles should only be shipped with a minimal amount of fuel in the tank.
Documentation required to import motor vehicles
Australian customs form (B357)
Vehicle registration form (V5)
Sales or purchase invoice
Service Record
Import approval
Firearms also require prior authorisation from the police department of the relevant state before arranging shipping to Australia.
Click here for a free detailed quote of your move, or contact us to discuss your requirements.
Click here to download the required customs documentation
Shipping to Australia Customs Information
Shipping to Australia Customs Information
Removals to Sydney | Removals to Melbourne | Removals to Adelaide | Removals to Perth | Removals to Canberra | Removals to Brisbane